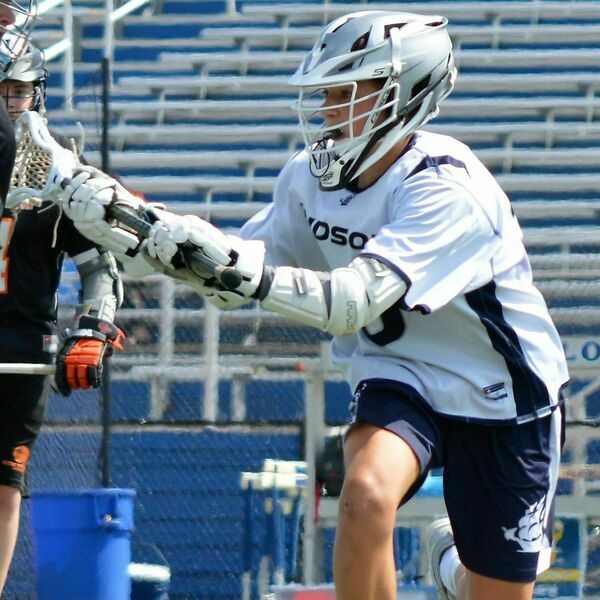 John Ploskunak is someone that other students can really look up to.  First off, Ploskunak is a great student. He is enrolled in and maintains a high level of academic success in multiple college-level AP classes. Ploskunak also plays multiple varsity sports at a high level, including football and lacrosse. 
"I think my biggest attribute for success is my brain; just knowing where everyone is supposed to be in the field helps me understand where there is a weakness in our defense so I can go there to help cover or make a tackle." Whether it's in school or on the field, Ploskunak is always thinking.
Ploskunak constantly displays his ability to learn, whether it is in school or in football.  He referred to his ability to quickly learn in both sports and academics as his best qualities. "I think I am a good learner, so that helps me in school, but I can also learn the plays fast, and I know them inside and out." Ploskunak's meticulous ability to learn and retain new information follows him everywhere he goes, whether it is in the classroom, on the lacrosse field or on the football field.
Being a high-level student athlete is not easy. Ploskunak's daily routine is strictly business. " I Wake up, go to school, go home and get something to eat, then go to practice for the next 3.5 hours, go home and get dinner, do homework and go to bed."
Story continues below advertisement
Ploskunak dedicates most of, if not all, of his time to bettering himself. "On the football team, there is a saying we use, FIDO: forget it and drive on. If you dwell on something like a bad call, you're not going to play well. So I just move on to the next play and try to get it back or make a big play." Ploskunak displays a level of maturity and discipline that the average high school student athlete does not possess.
Ploskunak's hard work, discipline and dedication are the leading factors in his success. Ploskunak spends time training alone, looking to gain the upper hand on his competition. "Don't be afraid to put in work by yourself, and be yourself." Ploskunak knows that to be great, you must work hard. Ploskunak was also asked about the sacrifices he makes on a regular basis to be great.
"Hours of practice before and after practices Constantly going 100% and working hard and going hard in the weight room, and the late nights watching films just to get an edge." Ploskunak's commitment to being a great teammate, student, and athlete is profound. His late nights and early mornings are what make him great.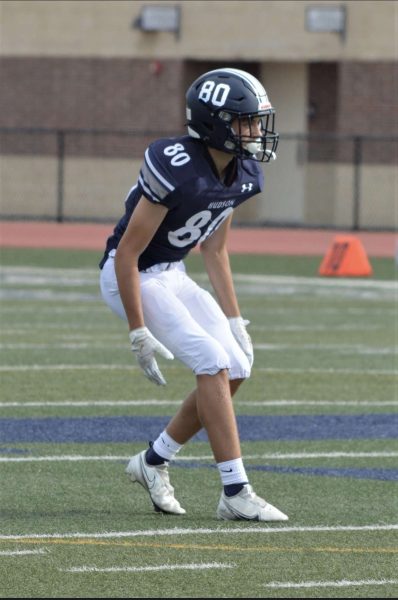 Although Ploskunak has had a great high school career in lacrosse and football, it has not been a smooth road. He has also had some setbacks. "Definitely freshman year when I broke my leg in the first game. I missed out on a whole year of football, and I definitely lost some confidence that took a while to gain back." Ploskunak was devastated when he found out he had broken his leg, but he knew that he would persevere through the suboptimal times and become a better player and a stronger person.
Every Friday night, gameday, Ploskunak prepares himself for the game ahead. He says, "[My pre-game routine] changes from game to game; if we're playing a pretty bad team, I'll joke around a bit and not worry as much, but if we're playing a good team, I like to listen to music and go over the coverages and plays in my head." Ploskunak takes big games very seriously. He uses visualization, and he studies the other team's film or game plan to better prepare himself for the contest ahead.
One of the best parts of playing team sports is the camaraderie that develops between coaches and players throughout the season. "Yes, I know that everyone on the football team has my back no matter what, and I have their backs. I know no matter what, they will support me and help me in any way they can." Ploskunak has a vast amount of trust in his teammates, which greatly contributes to his team's continual success.
Ploskunak's constant level of hard work is impressive. When it comes to his consistent routine, he says, "I hate losing; if I lose, I feel like I did not prepare enough."
Ploskunak does not want to be ill-prepared. Ever. Although Ploskunak constantly works hard, he said he loves the grind. He said he never wants to regret not working hard enough. Finally, we asked Ploskunak if he had any advice for other aspiring student athletes, and he said, "Don't be afraid to put in work alone and be yourself."