Dunkin is the perfect spot to get a good coffee in the morning or a quick pick me up in the middle of that day. Prices are very affordable and they are often very speedy. Almost every Dunkin features a place to sit down, a drive through and mobile ordering to make the trip even quicker. 
All Dunkin Donuts nationwide currently have a wide range and variety of fall items. The fall season is approaching and who doesn't love a pumpkin spice latte or a nice fresh pumpkin donut. Along with the classics they are bringing back a popular maple bacon sandwich. The perfect mix of sweet and savory for your morning breakfast. 
This year, they have a new deal. Every Monday throughout the month of September, you are able to get a free medium coffee with a purchase of food. 
Now, while there are many Dunkin Donuts in the area, there are some that struggle more than others.
Story continues below advertisement
The lowest rated dunkin is in Northfield, Ohio on Aurora Road. 
When you enter a store, your experience there begins. The experience at the Dunkin Donuts located in Northfield is not a good one. The minute you walk in the building you are greeted with a group of workers looking annoyed. The workers are not friendly and act as if they would rather be anywhere else. 
The wait to order is around 15 minutes and another 20 before you even receive any kind of food or drink. The interior of the building itself is unsanitary and unwelcoming. Donuts and paper are everywhere, on the floor, on the counters. 
We observed that the employees didn't wash their hands.  The employees do not take the time to wear gloves or wash their hands. They make their own drinks and food before paying customers. The food and drinks served are not good taste wise either. 
The overall experience at the Northfield Dunkin Donuts is not a pleasant experience and is not recommended to visit.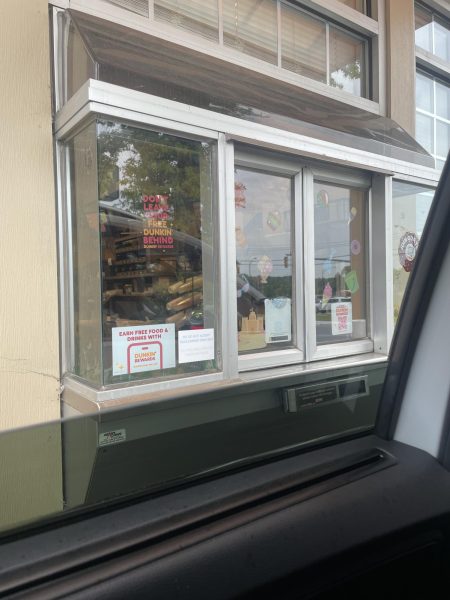 On the contrary, there are some very good, high rated Dunkin Donuts in the area. 
Dunkin Donuts located in Twinsburg on East Aurora road is among them. 
The atmosphere of the restaurant is friendly and welcoming. The employees themselves are also friendly and very timely. When you walk in you are greeted and they almost immediately take your order. The service is quick and your food is very timely. 
The Dunkin located on Graham Road in Cuyahoga Falls is also in our top 3 Dunkin's. The service is always quick, the food is always consistent and they are always kind when talking to you.
They waste no time taking your order and getting it to you as quickly as possible. 
Some Dunkin's are in the middle but do have some issues. The Dunkin located in Stow attached to the gas station never serves hot food, they are usually out of most donuts and never have large cups. The Dunkin in Cuyahoga Falls attached to Baskin Robbins, while being speedy, the customer service was dreadful. The workers don't listen to you, ignore you and yell at you if they don't hear you correctly. 
While the prices are very good and the service is quick sometimes, that leads to not so good food. The coffee at Dunkin is very off and on whether or not it is good. Some days it is the most delicious thing you would ever taste but other days it's better to throw it away after the first sip. The food differs on days depending who is working and what time it is.
The customer service is almost always amazing and if something is missing or not up to your standards they will try to fix and correct the issue. 
Dunkin' Donuts is a worldwide phenomenon for many good reasons, and everyone has their go-to order of what they get and love. Dunkin is perfect for your morning breakfast stop before work or school.