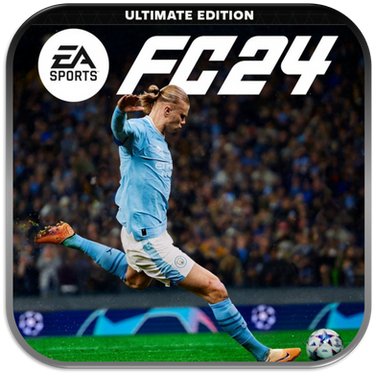 The wait is finally over – the world's most captivating sport returns for another year of drama, entry, beauty and suspense. Fifa is back. Well, not really.
Fifa and Electronic Arts have officially ended their contract together and will produce different soccer simulation video games. EA have released their new game EAFC 24, a spin off of Fifa's of the last 20 years. 
The game came out for people that purchased the ultimate edition on September 22, 2023. If you purchase the standard edition the game will come out on September 29, 2023. 
Let's Kick off by looking at Ultimate Team, EAFC's most popular gamemode. Evolutions are new to this year's Ultimate Team. Evolutions allow you to throw players into your starting 11 that do not have a 'meta' card.  The new features allow you to upgrade cards by completing objectives. For example a 79 Ansu Fati can turn into an 83 overall by scoring goals and playing games using him.  
Story continues below advertisement
I like this new feature because it adds another customization and personalization level like we have never seen before to FUT. It also is nice because you can upgrade your club for completely free. Another new feature to FUT is play styles.  These are dynamic traits and attributes that are reflections of skills players have in real life. The signature styles allow fans to build squads based off of players in real life. 
There are over 30 of these styles new to FUT. They are divided into six categories:  passing, ball control, scoring, defending, physical, and goalkeeper. Some of the play styles allow for more accurate free kicks, curved passes, technical dribbling, Brexit slide tackles, trivela passes and long throws from a goalkeeper. 
Each of these categories have an additional element called PlayStyle+ trait, which has the same effect but much better. I like the new Play Styles compared to last year's player traits. I kind of feel that this is EA's new way of rebranding traits in a different way. It is great though that they added new PlayStyles and kept some player traits from FUT 23. 
The biggest change to Ultimate Team is the addition of women into the player base. This feature also increases the creativity and personalization of squads throughout the game.  
I think that this feature is interesting but I have a few issues with it. It seems that some of the female attackers are significantly more 'meta' than the woman defenders. For example  Raphael Varane is going to be way harder to get past than Lucy Bronze due to his size, defending and pace. 
Also, I noticed that the women wingers feel less clunky and are more technical dribblers than the men. With the addition, I've noticed that chemistry is way easier to get because there are many more club and nation links. These are the new features to EAFC 24 Ultimate Team.
Overall, I really enjoy playing Ultimate Team in EAFC 24. All the new features are great and are a great addition to the game, but one knock that I would give the game is that it is expensive. I would have really liked to see the price of the ultimate edition drop to $75 and standard to $50. 
Another critique that I would give the game is that the menu screen is kind of difficult to use. The new sleek design is way worse than the old block style menus that were featured in the old FIFA's. 
Besides that, I would totally recommend EA's new take on Ultimate Team. If you have played Fifa in the past, you will like this game. It is the same great game with new modern flares. I would give this year's Ultimate Team a 8.6/10.