Some people may have heard my first song: "Lied Twice." Others may have never heard of my name or don't care about music. But no matter who you are, I hope by sharing how I made my newest song, "MISTY SKIES," that I can motivate people to stick with their hobbies and not be afraid to show others how truly talented you are.
The inspiration for any song can come from various things, but the most common things for me are tough experiences. While it may be hard to write a song about these "tough times," it's important for me to have an outlet to express my otherwise trapped emotions. For others, it may not be music. But for me, it manifests itself in the creative process of writing a song. Inspiration can also come from other, already existing songs. For instance, the famous song "Ice Ice Baby" by Vanilla Ice used the bass melody from "Another One Bites the Dust" by Queen. Another more complicated method is to "sample" songs. The legality of this is extremely controversial but involves taking a song and manipulating it to sound new. Many rappers such as 21 Savage, Tyler the Creator and Drake sometimes use songs from the 1980's and speed them up to create unique ideas for their songs. Ideas for songs can come from any part of your everyday life, but it is up to you to pick up on them.
The next part of writing a song is a melody. For "MISTY SKIES," the melody can be heard with my vocals as well as the piano at the very beginning of the song. Coming up with the melody (or the "catchy" part of the song) can be the hardest part of making a song, but taking the time to figure out what works and what doesn't is important. Sometimes, humming incoherent lyrics can be the starting point, from which you can add lyrics that seem to fit the vibe of the song. Remember, this part of the song will usually be not only the part that is most remembered but also the part that is most repeated in the song; you want to make sure you take your time in finding that "perfect" melody.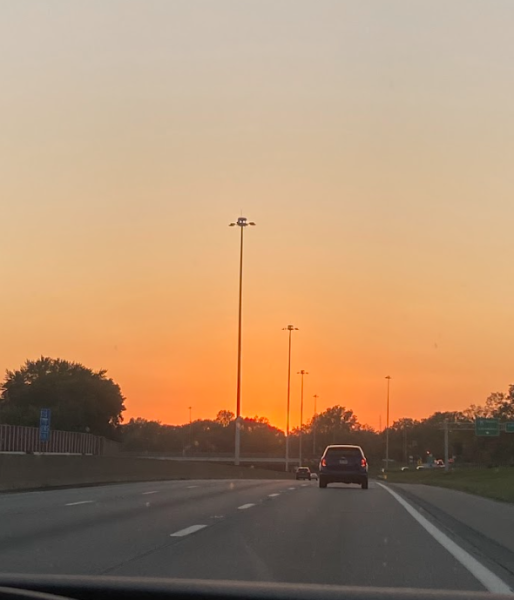 The final part of writing a song is the lyrical portion. With lyrics, you should first try to figure out what words "sound" the best before recording actual lyrics. Lyrics can capture how you feel in the moment or about almost anything. One of the songs that I haven't released has lyrics stemming from what I had for breakfast! Lyrics should "sound" good first and then have meaning. Just like the melody, starting off with nonsensical words that sound good and then adding sentences that make sense can make this process easier. The lyrics are one of the only ways you can really "communicate" with the listener; make sure what you are trying to say is not only clear but also fits within the context of the song.
Story continues below advertisement
And that's it! Being scared of doing something new is scary for everyone, but once you take that "leap of faith," you can pursue what you want without feeling the pressure of "failing." When you are finally invested in something, the only way you really fail is if you stop trying. For me, music will forever be a part of my life now that I've started. I intend on making music throughout this year (so keep on the lookout for a major project I'm working on right now) and probably throughout college as well.
But most importantly, take your time. Every skill takes time to learn and will come with enough time and dedication. Keep pursuing your hobbies because you never know where they will take you.
If you would like to check out my song on Spotify, go to https://spotify.link/KVqYYrwxEDb or look up "MISTY SKIES" on various music platforms.