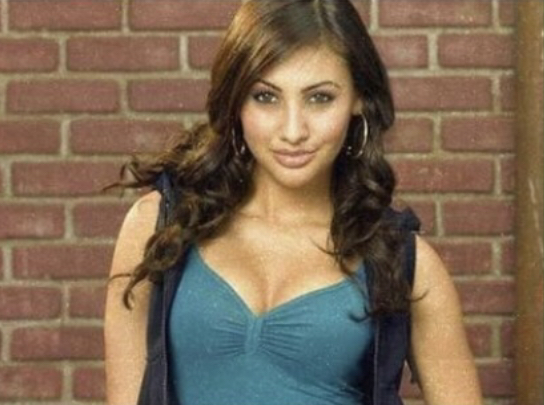 In each feature of The Explorer this year, the Editors-in-Chiefs will have a column highlighting the efforts of Diversity, Equity and Inclusion (DEI) in and around Hudson, as well as issues around DEI that affect HHS students. We hope that this column highlights the students and staff of Hudson that are trying to make a difference and build a better, more welcoming community for all. The first article, written by Ana Berrios, is about Hispanic Heritage Month and how the media portrays latinas in society today. This will be an editorial but in the future the column will be feature-type articles. 
Hispanic Heritage Month is a time dedicated to recognizing and celebrating the many contributions, cultures and histories of the hispanic community. With celebrations and talks about this special community, it's also a time dedicated to bringing awareness of the struggles hispanics deal with on an everyday basis in this country. It should be known that nearly one fourth of latines work in low-wage jobs in the U.S, and on average, latinas in the US are paid 45%  less than white men and 30% less than white women.
These statistics show that there is clear discrimination built into the job systems of America. Hispanics and other minorities deal with these injustices because of stereotypes put on us disallowing us to be treated as fairly as the average white man. These stereotypes, such as the normalized sexualization of latinas, are issues that are not discussed about enough. As a latina who has personally dealt with this topic, I know that stereotypes are degrading and harming all young latinas. In dealing with this issue, bringing awareness and talking about the media and film industry making this specific stereotype somewhat acceptable is the first step towards changing the way young latina women view themselves, and into viewing ourselves worth more than how we are perceived by others.
The media,  films, and TV shows give the best of examples depicting women that are oversexualized simply due to their ethnicity. Usually latina women are  represented as exotic, showing more cleavage or wearing tight clothing, ill-tempered or feisty, curvy and hourglass with big boobs and butts. Very rarely do we see actresses who do not fit into these categories and it's a demeaning concept to deal with. Some examples of stereotyped latina actresses in film include- Salma Hayek, Jennifer Lopez, Sofia Vergara, Ana Ortiz, Jessica Alba and many more. The specific roles set for these women are the hot and exotic wives, (Sofia Vergara on Modern Family or Salma Hayek on Grown Ups), hot maids (Salma Hayek), or sexy prostitutes (Jessica Alba). Too little often do we see roles that fit outside of these categories and usually latinas never have lead roles. The one time I've seen a latina actress play an important role in a show is Francia Raisa who plays Adrian Lee in "The Secret Life of the American Teenager." In this show Adrian is characterized as flustered and sexual, open about sexual activity and very clearly contrasts the other white girl characters who are more "proper" in their sexual life and clothing. This show was one of the very first shows representing a latina girl, and as a latina myself, I felt disgusted and unrepresented while watching. I compared myself to Adrian and questioned whether my figure was good enough to fit the stereotype. I felt I needed to act more feisty or flirty in order to be accepted as a latina by my peers because I knew they viewed latinas in this way only. I wanted to change myself due to what I've seen latinas be played as in movies and TV shows from a very young age. I did not know then that the film industry hypersexualizes latina roles. In other words, latinas are seen as nothing more than sexual objects and its become purposeful when we are constantly only portrayed in this way.
Story continues below advertisement
In a study performed by Annenberg School of Southern California they found that "nudity or showing exposed skin between the mid chest and upper thigh region varied by race/ethnicity, but hispanic females (37.5 percent) were more likely than females from all other races to be shown partially or fully naked on screen." In numbers, the report found that 36.1 percent of Latina characters were depicted in sexualized attire (White women – 32.2 percent; Black women – 24.6 percent; Asian women – 23.6 percent; other races/ethnicities – 26.1). These numbers and roles as well as character descriptions are all determined by film directors and it could easily be changed giving latina women better representation on who we truly are. 
With the film industry already choosing to be a part of the problem there is also the media which overshares the stereotype on social media. Tiktok, Instagram, and even Pinterest are big examples of navigations portraying the stereotyped and sexualized latina women figure. TikTok videos can be harmful with creators telling latinas how they should dress or look, and Instagram/Pinterest posts share images of the idolized perfect-body, brown haired, and brown-eyed latina girl. When we see the same type of person online or in movies over and over again, a stereotyped image of what a person should look like is then engraved in our minds. This is why latinas from countries such as Venezuela or Mexico who are not of brown hair, tan skin, and curvy figure feel misplaced and are questioned about their ethnicity constantly.  It causes interrogations that should not be there about why we latinas don't act a certain way or choose not to be sexual. In my personal experience, I've encountered too many unnecessary interrogations on why my body doesn't fit the stereotype. Boys sexualizing me over my ethnicity should never be an issue and encountering these problems are extremely uncomfortable. It creates insecurities that could be easily avoidable with more representation of latinas in other ways than just being seen as sexual objects. Latinas  are much more than what the media portrays us to be and I hope in the near future less latinas have to deal with these issues by having better representation in the entertainment industry.