Last year, we scouted for the best hot chocolate in Hudson by taste-testing beverages at Panera, Perkins, Yours Truly, Starbucks and Open Door. We both thought the hot chocolates from Perkins and Yours Truly were the best, while Panera, Open Door and Starbucks all had room for improvement. This year, we continued our mission by evaluating hot chocolates from Heartwood, Hudson's, McDonald's and the Sweet Sensations Cafe.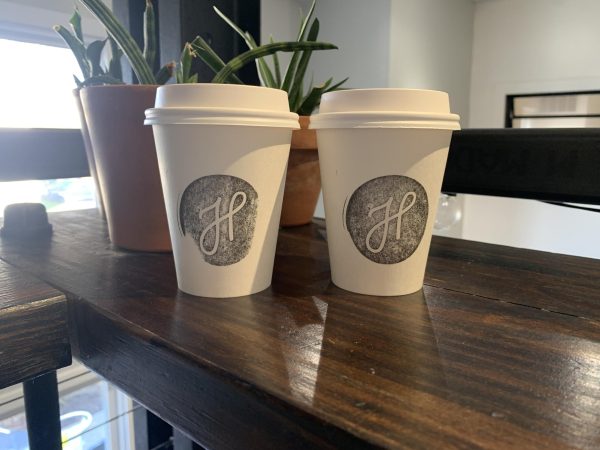 We first began at Heartwood Coffee Roasters (more commonly just "Heartwood"), the small coffee shop on Ravenna Street. The location was the perfect place to have a hot chocolate, with a homey, seasonal feel and indie music for all the hipsters out there. When ordering the hot chocolates, Heartwood offered three sizes, the smallest being eight oz. The drink was, thankfully, the perfect temperature that didn't burn your tongue but was still hot enough to be considered a "hot" chocolate. Although there were no toppings, the sweetness and frothiness redeemed it. The most noticeable con was how the drink tasted too milky, and it didn't seem to have enough chocolate. At $3.00, it wasn't a 10-out-of-10 drink, but still a worthwhile purchase.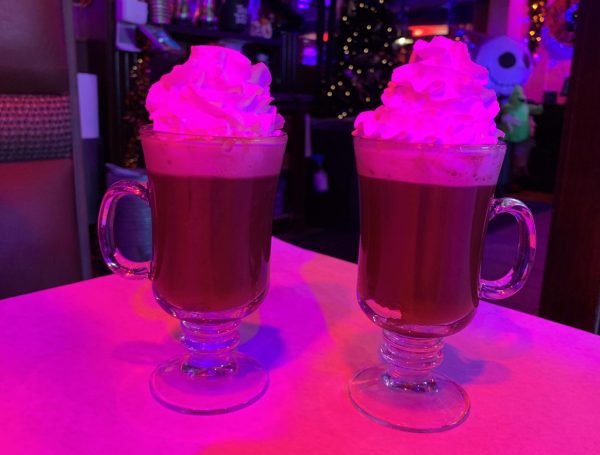 When we sat down for hot chocolate at our second location, Hudson's, the first thing that stood out to us was the presentation. Not only that of the hot chocolate itself but of the restaurant as a whole. The entire establishment was decorated floor-to-ceiling with cobwebs, colorful lights, spiders and ghosts, and the cocoa came in glass mugs with heaps of whipped cream on top. The flavor was very chocolatey, much more than other hot chocolates we tried, which was an obvious plus. Along with the strong flavor (which was vaguely Swiss Miss-y), the temperature was also just right; not too hot, not too cold. For the price of $5.49, we got what we paid for—in a good way. Overall, we would rate Hudson's a one-of-a-kind, making it a close second to our tied rankings of Perkins and Yours Truly from last year.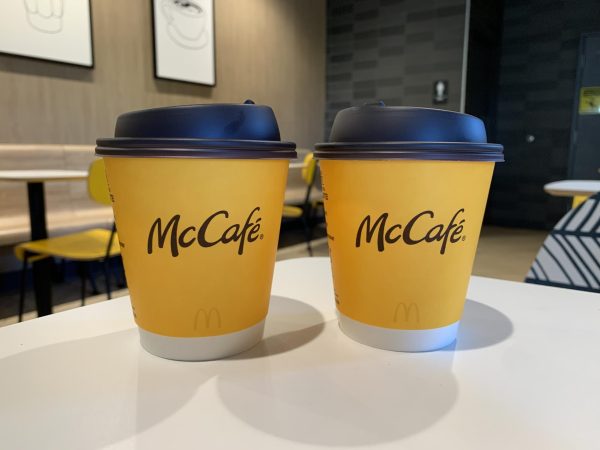 Our next stop was McDonald's in the Acme Plaza. When it came to the fast-food restaurant, reality matched the expectations we had going in. The drink was extremely hot, but was a good hand warmer in the cold weather. It was sweet but tasted more like milk than chocolate, and the smell was misleading, as it smelled more like the plastic cup it was in than hot chocolate. The dining area's ambiance unfortunately didn't match the hot chocolate, as it didn't seem like the right place to have the beverage. The best part of this hot chocolate experience was how practical the lids were, with a drink hole seal and a stable suction to the rest of the cup. It was not outstanding, but the McDonald's option would suffice if you were searching for a quick hot chocolate fix. This $3.29 hot chocolate placed low in our ranking, though it has the potential to improve.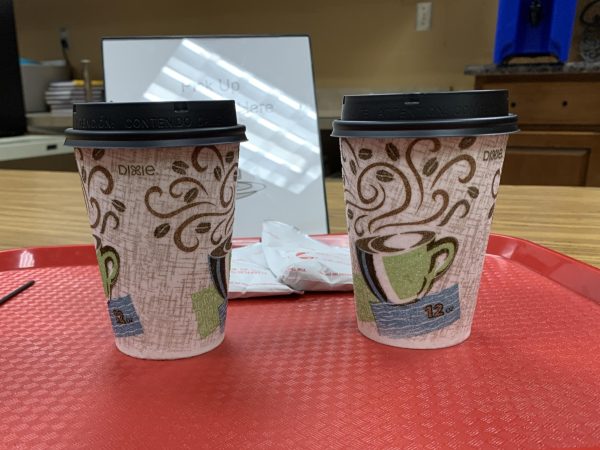 The last location on our updated hot chocolate tour of Hudson was the Sweet Sensations Cafe, located right here in Hudson High School. The Cafe offers $1.00 hot chocolate, with the option to add whipped cream and other toppings at no additional charge. The cocoa comes in the form of a cup of hot water and a packet of hot chocolate mix, allowing customers to decide their ideal ratio of chocolate to water. It provides a quick and easy stop for hot chocolate (among other drinks and snacks) before Wednesday late starts and on Tuesdays during Explorer Period.
As winter gets closer, we encourage others to try these hot chocolates for themselves if they're in the mood for a warm, festive beverage. We maintain the opinion that Perkins and Yours Truly have the best hot chocolate in Hudson, but we'd place Hudson's just after those. Nonetheless, whether you prefer cute coffee shops, sit-down restaurants or a quick in-and-out, there is surely something for every kind of hot chocolate drinker in Hudson.
Story continues below advertisement